California Carrier Partner Updates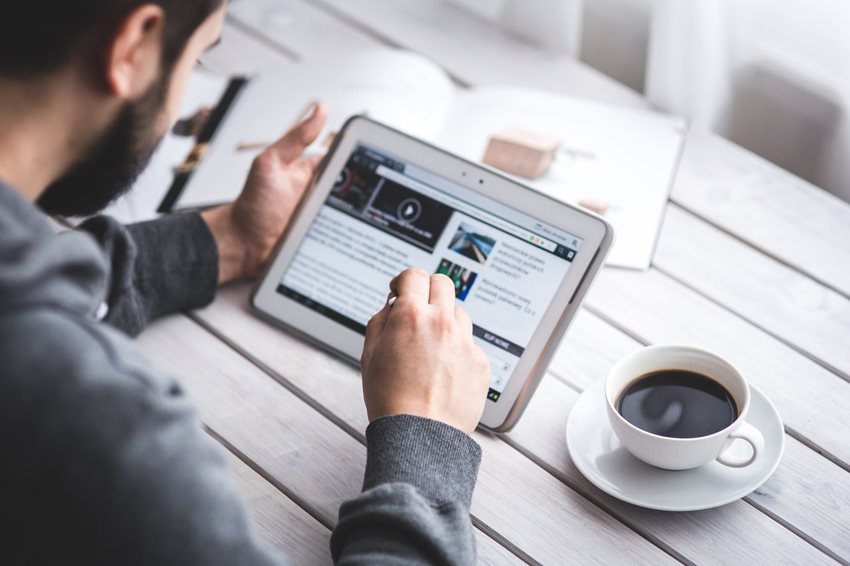 Here is an overview of updates from our California carrier, health plan, and administrator partners. For details, click on the related link (if any).

Regulatory
Background Change Reminder: The California Department of Insurance recently sent a reminder to all resident and non-resident broker-licensees of the state requirement to submit any background information changes to the state within 30 days of the change. This includes, but is not limited to, any felony or misdemeanor convictions (including driving-related offenses), a filing of felony criminal charges in state or federal court, administrative actions regarding your professional or occupation license, discharge or attempted discharge in a personal or organizational bankruptcy proceeding, or similar or related actions.


Medical
Aetna

2021 Small Group Bonus: Aetna's California broker credit of $50 to $100 per enrolled employee continues for Small Group new business effective in 2021. Plus, you can earn broker credit of $25 to $50 on Aetna Whole HealthSM sales. Click here for more information.

Anthem Blue Cross

New ACH/EFT Form: Effective February 15, 2021, Anthem is only accepting its updated Automated Clearing House/Electronic Funds Transfer (ACH/EFT) form. The revised form does not require a voided check for submission. Download the updated form here.
COVID-19 FAQs: Anthem published an updated COVID-19 frequently asked questions guide in March; link to it here.
Q2 Underwriting Promotions: Anthem is offering several U/W promotions right now, including statewide network flexibility (2 PPO networks alongside 1 HMO network or 2 HMO networks alongside 1 PPO network), no DE 9C required with three or more enrolling; 25% relaxed participation for five or more enrolled, 65% for four or fewer subscribers, and exchange coverage accepted as valid waiver

Blue Shield of California

Hoag ACO: The Hoag Accountable Care Organization (ACO) is now available with the Blue Shield of California Tandem PPO and Trio HMO networks.
MemorialCare: The Trio HMO network in Orange County includes MemorialCare effective April 1, 2021.

​​CaliforniaChoice

Member Value Suite: CaliforniaChoice members have free access to the Member Value Suite that offers discounts on a variety of products and services, many of which are available online. Find out what discounts are available by visiting our Newsroom post.
Total Choice: Give your groups access to health plans in all four ACA metal tiers (Bronze, Silver, Gold, and Platinum), talk with them about Total Choice. Learn more here!
New Website: Don't forget to check out the new calchoice.com. Log in, take a look around, and see firsthand how they've customized your experience to make quoting and managing your book of business easier than ever.

​Cigna + Oscar

Broker Bonus: Earn a bonus of $350 on every group effective 3/1/2021 to 12/15/2021, with four or more enrolled employees. Read our Newsroom post for more information.
Expanding EPO Options: Small business clients in Northern – and Southern – California have 16 EPO options from Cigna + Oscar. Login now to quote or contact your W&B representative for assistance and more information.

E.D.I.S.

​Broker Bonus: Earn up to $4,000 in bonuses for each new group you write with E.D.I.S. Visit our Newsroom to find out more.

Health Net

Large Group Bonus: Health Net is offering a bonus of up to $135 per member for new Large Group (101+) sales effective through 12/31/2021. Click here for details.

Kaiser Permanente

​Resilience Compass: Kaiser Permanente has launched a new public tool to help small businesses, cooperatives, and nonprofits accelerate their road to COVID-19 recovery. Click here for more information.

MediExcel Health Plan
Sharp Health Plan

Q3 Rates: Sharp Health Plan has released new rates for 7/1/2021 to 9/30/2021. ​

Sutter Health Plus

My Health Online Flyer: Sutter Health Plus members can enroll in My Health Online (MHO), a convenient way to manage their health when and where they want. Download the flyer to share with your groups here.

Total Benefit Solutions​

International Coverage: Word & Brown brokers now have access to health coverage for businesses with a split workforce (with some employees in the U.S. and others elsewhere). Click here to learn more about options from Total Benefit Solutions.

UnitedHealthcare

Recurring Bonus Opportunity: Brokers can earn $100 per employee for new business with UnitedHealthcare – plus another $100 per employee when those groups renews through 2023. These bonuses are offered on fully insured Medical cases with up to 100 eligible employees. Click here for details.
​Ancillary and Other Coverage
Ameritas​

Accreditation and Benchmarking Awards: Ameritas has earned accreditation from the Utilization Review Accreditation Commission (URAC), which establishes quality standards for the health care industry, health care management programs, pharmacy quality-management programs, and provider integration and coordination programs. The insurer has also earned recognition from BenchmarkPortal based on efficiency and effectiveness in customer communications. Ameritas is one of only a handful of companies to achieve Center of Excellence certification for 14 consecutive years, placing its contact center performance in the top 10% of participating contact centers globally.

Anthem Blue Cross

​Underwriting Promotions: No DE 9C is required for standalone Specialty sales. (Excludes Virgin groups; prior carrier bill is required if no DE 9C furnished.)
Specialty Broker Bonus: Anthem Blue Cross is offering a Specialty Broker Bonus (on Large Group and Small Group combined) when you have a minimum of 10 new lines of coverage and $75,000 in new annualized premium. You can earn up to $25,000 per line of coverage per group for new Dental, Vision Life, Disability Income, and select other coverage with an effective date of February 1, 2021, through January 31, 2022. Link here to get the details.

BEST Life Dental

New Active and Passive PPO Plans: BEST Life is offering up to a $3,000 calendar year maximum; a $100 lifetime deductible; child ortho on groups of 5+ enrolling employees; no waiting period on groups of 5+ enrolling employees; an automatic two-year rate guarantee for groups of 10+ enrolling employees; an added $1,000 Accident Benefits on every Dental plan; robust network coverage with regional and national networks; an option to offer dual-option when at least five employees are enrolled on each plan; and all plans available on a standalone or bundled basis.

ChoiceBuilder

Ancillary Exchange: Employers with up to 500 employees can get Dental, Vision, Life, or Chiropractic & Acupuncture – alone or in combination – through one program: ChoiceBuilder. Learn more here.

United Concordia Dental

New PPO and DHMO Options: United Concordia Dental is now available for your clients in search of affordable PPO or DHMO coverage. Link here for details.

UnitedHealthcare

Dental Renewal Rate Cap: UnitedHealthcare remains committed to a Dental Rate Cap guaranteeing groups enrolling in a new plan through July 1, 2021, will receive no more than a 5% increase at their first renewal. Applies to groups of 2-100 eligible employees.
Off-Cycle Adds: UnitedHealthcare allows Specialty products to be added off-cycle with any approvals. Available products include Contributor and Voluntary Dental, Contributory and Voluntary Vision, Non-Contributory and Contributory Basic Life, Non-Contributory and Contributory Short Term Disability, and Non-Contributory and Contributory Long Term Disability.
For details on any of these updates, contact your Word & Brown representative.
---
Most Recent Articles
---