California Carrier Partner Updates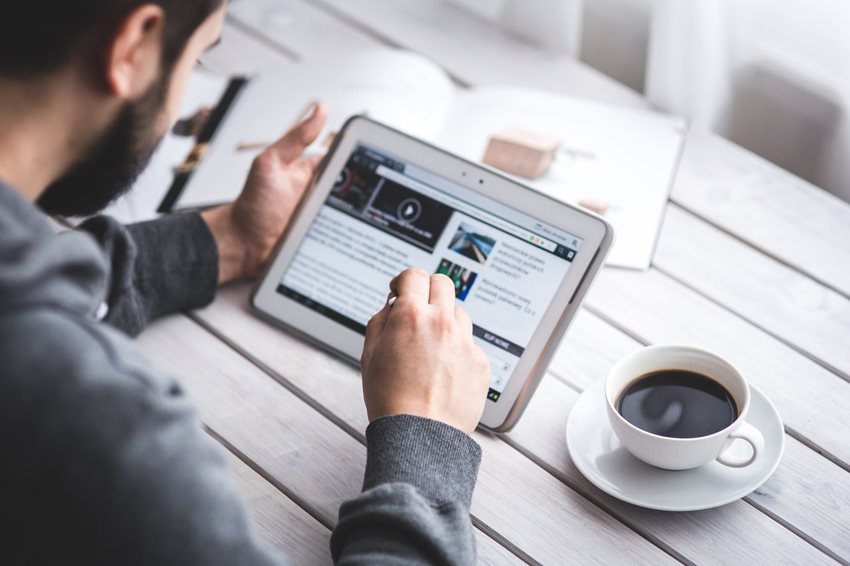 Here is an overview of updates from our California carrier, health plan, and administrator partners. For details, click on the related link (if any).

Medical
Multiple Carriers

Q4 Quoting: We continue to offer quoting for the fourth quarter. Get a jump on your upcoming renewals and new business. Log in and quote now, or contact your W&B representative for assistance. And don't forget to visit our Q4 website to access tools and resources to help you make the most of Q4!
COVID-19 Updates: For the latest information from our carrier partners concerning the Coronavirus, visit our COVID-19 Response Forum.

Anthem Blue Cross

Flexible, Affordable Small Group Options: Anthem Blue Cross is offering a promotion for multiple network offering for news sales with a 10/1/20 through 3/15/21 effective date. These options are available:

2 HMO options and 1 PPO option: Full, Select HMO, or Priority Select HMO with Full PPO or Select PPO
2 PPO options and 1 HMO option: Full PPO or Select PPO with Full elect HMO or Select HMO or Priority Select HMO

For those using the Anthem Quote to Enroll tool, be sure to note "Make Public" and "Network Promotion" in the comments field when you upload the Employer Application. If you don't use Quote to Enroll, note "Network Promotion" on the app.

Commission Program Update: Anthem Blue Cross is offering a 6% commission program for new cases sold with 10+ enrolled employees for 7/1/2020 – 1/15/2021 effective dates for all agents. Click here for more information.

Blue Shield of California

Network Change: Effective Sept. 1, 2020, Blue Shield of California has begun notifying members of a change to its provider network. Hoag Affiliated Physicians (Hoag Clinic) is leaving St. Joseph Healthcare to form its own medical groups, Hoag Physician Partners and Hoag Medical Group. Members currently enrolled with Blue Shield who are aligned with Hoag Affiliated Physicians will be reassigned to Hoag Medical Group or Hoag Physician Partners effective January 1, 2021. Employers with affected employees have been sent notification; however, we wanted to be sure you're aware of the change.
Tandem Relaxed Participation: Groups of five or more enrolled employees with at least one enrolled in a Tandem PPO plan or a Trio HMO plan can take advantage of relaxed participation through January 31, 2021. Click here for details.
Tandem and Trio Broker Bonus: You already know Tandem gives employers a different way to offer a PPO while reducing costs, but did you know you can earn an extra $100 per net new member when enrolling in a Tandem PPO or Trio HMO plan with an effective date or renewal date between 9/1/20 and 1/31/2021? You can also earn a $50 bonus for each Medical member enrolled in other plans. Click here for more information.
New Employer Enrollment Tool: Blue Shield's new employer enrollment tool leverages automated enrollment processing to deliver faster pending item reviews, group approval, group policy number, and member ID files. Get the details in our Newsroom post.

CaliforniaChoice

Q4 Updates: Quoting is available for Q4 for CaliforniaChoice, which is offering more flexible underwriting and three new plans (for a total of 96 coverage options and 19 networks). Learn more here! Don't overlook the new Total Choice program available for 12/1, too, giving your clients access to plans in all four ACA metal tiers; click here for more details on the Total Choice program.

E.D.I.S.

Service Reminder: E.D.I.S. may be able to assist you with an employee benefits solutions to help your employer clients (with any sized group) reduce their costs, offer full PPO provider networks (or keep HMO offerings), and lower out-of-pocket costs for employees. Ask your Word & Brown representative for details.

Health Net

Website Redesign: Health Net is sporting a new look online. If you haven't noticed, log in to see how it's now easier to find what you need with fewer clicks when using your cell phone or tablet. Functionality for brokers remains the same.
Large Group Portfolio Updates for 2021: Health Net is making product portfolio changes for 2021, including CanopyCare HMO. Ask your Word & Brown rep for details on what changes are specific to your region and the products you sell more often.
Increased Large Group Comp: You can earn up to $70 per member in added comp for new Large Groups effective through 12/31/2020. Click here to learn more.
Underwriting Simplified: Download Health Net's flyer for details on Simplified Underwriting available to your 6+ employee groups on Small Group Medical with an effective date of 9/1 to 12/15. The flyer also includes info on selling Salud with 2, Enhanced Choice A, and Enhanced Choice B.

Sutter Health Plus

Portal Password Reminder: To enhance online security for business partners and members, Sutter Health Plus requires all portal account users to change passwords at least annually. Brokers having trouble making changes should contact Broker Services via email at shpbroker@sutterhealth.org, or by phone at 916-643-1261. Employers should contact Account Services at 855-325-5200. Members should contact Member Services at 855-315-5800.
Ancillary and Other Coverage
For details on any of these updates, contact your Word & Brown representative.
---
Most Recent Articles
---