California Carrier Partner Updates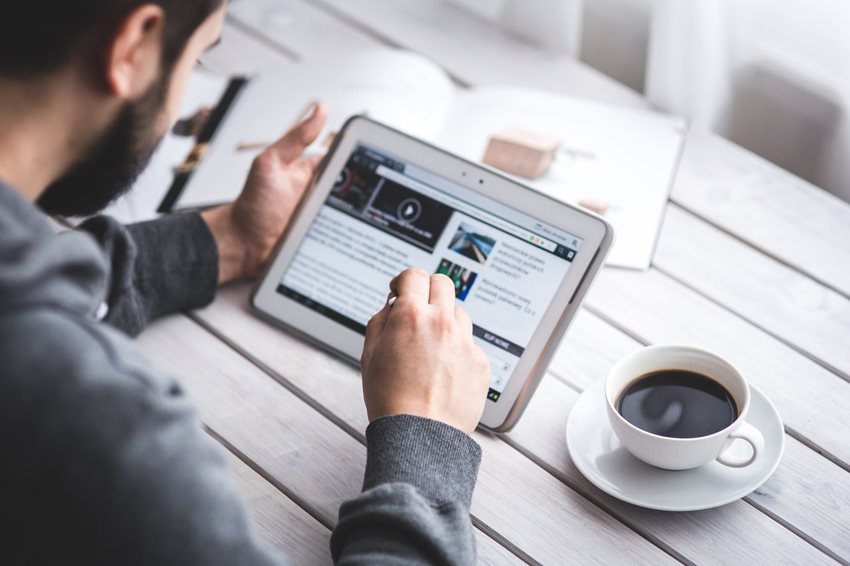 Here is an overview of updates from our California carrier, health plan, and administrator partners. For details, click on the related link (if any).

Medical
Multiple Carriers​​

Heal.com: Care provider Heal.com has discontinued operations in California effective September 1, 2021. Heal was an option for telemedicine and to schedule an in-home or in-office doctor visit for individuals insured through Aetna, Anthem Blue Cross, and Blue Shield of California, as well as other insurers. The service was promoted as a feature of the WBMedID mobile app. Updates to these materials are underway. Blue Shield has said it is sending notices to customers; other insurers' planned actions are not known at this time.
Q4 2021 and Q1 2022 Quoting: All of our carrier partners are quoting for Q4 and some are even quoting for Q1. Get a jump on your renewals and new business quotes by logging in, or contacting your W&B rep for assistance.

Aetna

Broker Bonus: There's still time for you to earn an additional $50 to $100 per enrolled employee for Aetna Small Group new business in California. You can also earn an additional $25 to $50 on Aetna Whole HealthSM sales. Click here for more information.
No Cost/Low Cost MinuteClinic® Benefit: Members enrolled in Aetna's Open Access Managed Care (OAMC) PPO plans can take advantage of $0 cost benefits at CVS® MinuteClinic locations. Share the news with HSA and HMO members in your groups.

Anthem Blue Cross

New Dignity Health Contract: Anthem Blue Cross and Dignity Health have signed a new contract that will keep 20+ facilities in the Anthem network, retroactive to 7/15/2021. The new agreement affects PPO, EPO, and HMO members as well as some Medicare Advantage and Medicaid (Medi-Cal in California) customers. The latest contract extends to April 30, 2025.
Medical Commissions Update: Anthem is offering a 7% commission rate on new Medical business for the life of the case on 5+ enrolled employees in Small Groups with a September 2021 effective date, or 6% commission on new Medical business for the life of the case on 10+ enrolled employees for October 2021-January 2022 effective dates. Ask us for details.
Renewal Quotes: Starting with September renewal quotes for groups with five or more enrolled subscribers, Anthem Blue Cross will include a Dental and/or Vision quote in renewal packets. Rates will be based on subscribers enrolled in Medical and the group's current SIC Code on file, without discounts; rates could change if a Specialty Benefit Modification form with an updated SIC Code or eligible subscriber count is submitted. Ask your rep about available plans.

Blue Shield of California

Q4 Form Changes and Availability: Updated Blue Shield of California forms for coverage effective October 1, 2021, are now available, including the following:

​​​​CaliforniaChoice

All-Tier Option: More new and renewing CaliforniaChoice groups are choosing Total Choice. It offers access to plans in all four ACA metal tiers (Bronze, Silver, Gold, and Platinum). Learn more here!
Oscar: Oscar will no longer be available in 2022 to Small Groups; however, existing and new clients can move to the Cigna + Oscar EPO; a range of plans is available. Ask us for details.
Cigna + Oscar: CaliforniaChoice has added Cigna + Oscar to its portfolio. Ask your W&B rep about the new EPO options available.

​Cigna + Oscar

Broker Bonus: It's not too late to earn a bonus of $350 on every group effective through 12/15/2021, with four or more enrolled employees. Read our Newsroom post for details. Clients can choose from 16 EPO options.

E.D.I.S.

Self-Funding With Stop Loss: E.D.I.S. wants to remind brokers of the availability of self-funding with Stop Loss coverage. Click here to access the TPA's recorded presentation.
Last Call on Broker Bonus: For business effective through September 2021, you can earn up to $4,000 in bonuses for each new E.D.I.S. group. Visit our Newsroom to learn more.

Health Net​

Medical Loss Ratio Rebates: 2020 HMO plan rebates are scheduled for distribution to affected customers by September 3, 2021. Broker commissions are not affected.
Improved EOB: Health Net has updated its Explanation of Benefits (EOB) to make it easier for members to understand what's covered and what costs must be paid by members.
Large Group Bonus: Health Net is still offering a bonus of up to $135 per member for new Large Group (101+) sales effective through 12/31/2021. Click here for details.
Network Update: Scripps is now part of Health Net's Salud network, expanding options for your San Diego area clients considering HMO coverage.
Rate Updates: Q4 small business rates have a 1.5% increase for PPO and Enhanced Care PPO plans and a 0.8% increase on HMO and HSP plans.

Kaiser Permanente

COVID Booster Shots: For fully vaccinated people who qualify for a COVID-19 booster shot, Kaiser Permanente has announced shots will be available starting September 20.
Portfolio Enhancements: Kaiser Permanente's POS and PPO insurance plans are more competitive and offer a seamless customer and member experience. The redesigned portfolio includes nine new market-driven plans, an enhanced customer service model, specialized customer support, and member onboarding from expert advisors.

Oscar

Reminder about LA and OC Small Group Coverage: Oscar will no longer be available beginning 1/1/22 in Los Angeles and Orange counties. Oscar will focus efforts on its partnership with Cigna. Cigna + Oscar plans are already available statewide through Word & Brown and CaliforniaChoice.

Sutter Health Plus

Expanded Service Area: Sutter Health Plus has added new ZIP Codes in Nevada County and Placer County to its service area. Login and quote now.
2022 Portfolio: Sutter Health Plus has announced its 2022 Product Portfolio, including Large Group, Small Group, and Individual/Family plans. Link here to visit the Sutter website for details, or learn more on the Sutter Health Plus Broker Portal.

UnitedHealthcare

Level Funded Product Materials: UnitedHealthcare has published a new California Plan Design Grid for its Level Funded product. An update is pending on the Level Funded UW Producer Guide, which contains an error concerning group size. We will share a link for the updated producer piece in the near future.
Save a Bundle on Specialty: When you add three or more new lines of specialty coverage for your clients, you can help them save a bundle. Get the UHC flyer here.
Broker Bonus x 3: Earn $100 per employee for new UnitedHealthcare Medical cases with up to 100 eligible employees – plus another $100 per employee when those groups renew through 2023. Click here for details.

​Ancillary and Other Coverage
Anthem Blue Cross​

​Commission Update: Sell Anthem Blue Cross Specialty coverage through 1/15/2022 and you'll earn the following:

Dental: $10
Vision: $5
Life: $2
Long Term Disability: $2
Short Term Disability: $2

BEST Life Dental

Broker Bonus: Earn up to $300 for bundled new Group Dental coverage for 10+ enrolled employees. Download the flyer here.

Blue Shield of California​

Bundled Savings: Groups of 101+ employees can get a .5% discount on Medical when adding Vision. Small Groups get a 10% discount on Vision added to Medical coverage.
Affordable Vision: Blue Shield offers Vision coverage starting at just $6.50 per month for its Ultimate Vision 120 plan. The plan network includes private practice optometrists as well as retail locations like LensCrafters, Target, Walmart, and Costco. Learn more here.

ChoiceBuilder

Ancillary Exchange: ChoiceBuilder offers Dental, Vision, Chiropractic & Acupuncture, and Life – alone or in combination – to groups of up to 500 employees. It's the only place you and your clients can find them in a single program. Learn more here.

MediExcel

​New Flyers: MediExcel is offering new product flyers for Q4. Download the flyers by clicking on the links below.

National General

Name Change, New Website: National General's recent sale has prompted a rebranding to Allstate Benefits – Group Health and the launch of a new website. Check it out!

United Concordia Dental
UnitedHealthcare

Save a Bundle on Specialty: When you add three or more new lines of specialty coverage for your clients, you can help them save a bundle. Get the UHC flyer here.
Q4 Vision Rate Cards: UnitedHealthcare has published a new rate card for Vision for groups effective in Q4. A new rate card for Dental is in production.
Dental Rate Cap: UnitedHealthcare is offering a 5% second year rate cap when adding Dental by 12/1/2021.
For details on any of these updates, contact your Word & Brown representative.
---
Most Recent Articles
---