California Carrier Partner Updates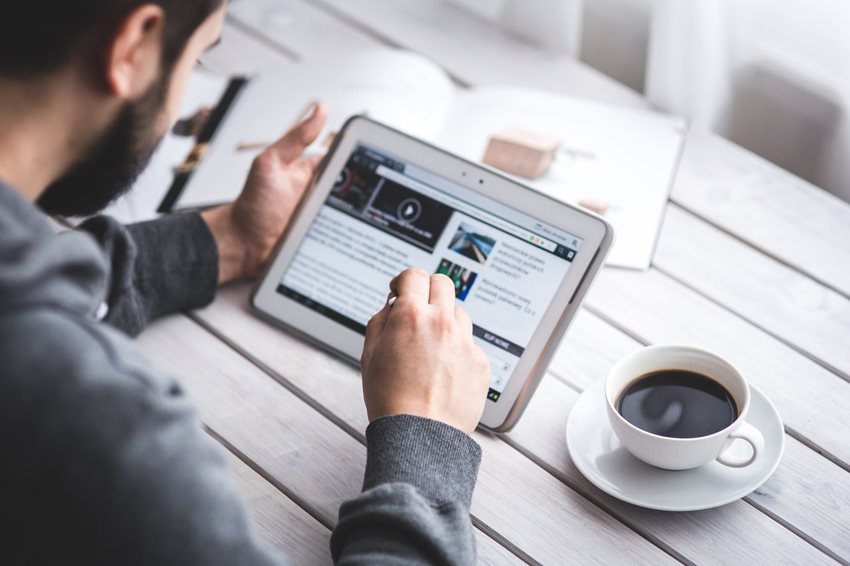 Here is an overview of updates from our California carrier, health plan, and administrator partners. For details, click on the related link (if any).

Medical
State Resources​

Employer Vaccination Toolkit: The California Department of Public Health (CDPH) has produced an Employer Vaccination Toolkit for businesses interested in supporting employees' vaccinations. More information is available on the state website here.

All Carriers​

Q3 Quoting: Quoting is underway for Medical carriers for the third quarter. Login today to begin quoting or contact your Word & Brown sales representative for assistance.

Aetna

2021 Small Group Bonus: California brokers can earn a credit of $50 to $100 per enrolled employee for Aetna Small Group new business effective in 2021. You can also earn broker credit of $25 to $50 on Aetna Whole HealthSM sales. Click here for more information.

Anthem Blue Cross

Underwriting Promotions: Anthem is offering several promotions: statewide network flexibility (2 PPO networks alongside 1 HMO network or 2 HMO networks alongside 1 PPO network); no DE 9C required with three+ enrolling; 25% relaxed participation for five+ enrolled, with 65% for four or fewer subscribers; and exchange coverage accepted as valid waiver (as well as employees waiving due to Medicare, Medi-Cal, military insurance, or coverage as a dependent on a spouse's/parent's employer-sponsored group plan).
Employer Relief Guide and COBRA FAQ: Anthem has published two guides to help you answer your clients' FAQs concerning the federal CARES Act, Economic Aid Act, and American Rescue Plan Act. Click below to download these guides:

Blue Shield of California

Excel Spreadsheet and New Forms: Blue Shield has a new Excel® spreadsheet for groups with a 7/1/2021 effective date; access it here. Or, download the new Employee Enrollment Form and Subscriber Change Request.
Trio Growth: The Trio HMO network in Orange County is growing and now includes MemorialCare. Link here to read more Broker Updates from Blue Shield.
Enrollment Fee Waiver: The enrollment fee for the Fitness Your Way® discount program is being waived during June. Link here for the program flyer.

​​CaliforniaChoice

Expand Your Groups' Options at Renewal: More and more renewing groups are moving up to Total Choice. It offers groups access to health plans in all four ACA metal tiers (Bronze, Silver, Gold, and Platinum). Learn more here!
Cigna + Oscar: CaliforniaChoice has added a 9th plan choice to its portfolio. Ask your W&B rep about the new Northern California and Southern California EPO options now available or click here for more information.
ARP Act Reminder: CaliforniaChoice reminds brokers of the employer deadline for return of information concerning employees' eligibility for the American Rescue Plan (ARP) Act 2021 COBRA subsidy. You can download the form here. Forms are due by 06/14/2021.

​Cigna + Oscar

Statewide EPO Options: Small business clients have 16 EPO options from Cigna + Oscar. Login to quote now or contact your W&B representative for assistance and info.
Broker Bonus: Earn a bonus of $350 on every group effective 3/1/2021 to 12/15/2021, with four or more enrolled employees. Read our Newsroom post for more information.

E.D.I.S.

​Broker Bonus: Earn up to $4,000 in bonuses for each new group you write with E.D.I.S. Visit our Newsroom to find out more.

Health Net

Large Group Bonus: Health Net is offering a bonus of up to $135 per member for new Large Group (101+) sales effective through 12/31/2021. Click here for details.
COVID-19 Treatment Benefits: Health Net no longer waives member cost share for telehealth or services to treat COVID-19 on or after June 1, 2021. Testing, screening, and vaccinations continue to be waived, per federal and state guidance.
Name Change: AppleCare Medical Group and Monarch Healthcare are now doing business as Optum. Members can expect new insurance cards in the near future as well as updates to their websites.

Kaiser Permanente

​Resilience Compass: Kaiser Permanente has a new public tool to help small businesses, cooperatives, and nonprofits accelerate their road to COVID-19 recovery. Click here for more information.

MediExcel Health Plan

Large Group Expansion: MediExcel now writes groups of 101+, with the same product portfolio, rates, relaxed contribution (MEP/QEP), outstanding RFP turnaround, and a competitive 7% commission. Download MediExcel's Large Group pdf here.​

Sutter Health Plus

My Health Online Flyer: Sutter Health Plus members can enroll in My Health Online (MHO), a convenient way to manage their health – when and where they want. Download the flyer here to share with your groups.
New HQ: The headquarters address for Sutter Health Plus has changed; the new offices are at 2700 Gateway Oaks Drive, Suite 1200, Sacramento, CA 95833.

UnitedHealthcare

Recurring Bonus Opportunity: You can earn $100 per employee for new Medical cases with UnitedHealthcare with up to 100 eligible employees – plus another $100 per employee when those groups renew through 2023. Click here for details.
Choice Simplified: Beginning next month, UnitedHealthcare is offering a Choice Simplified package statewide. Download the flyer here.
​Ancillary and Other Coverage
Ameritas​

CalSavers Deadline Approaching: Ameritas wants to remind brokers of the June 30, 2021, deadline for the new mandatory state-sponsored retirement savings plan. Organizations with 50+ employees or more will be required to either have a retirement plan or adopt the CalSavers plan. (In 2022, companies with five or more employees will need to comply.) Link here for the Ameritas CalSavers flyer.

Anthem Blue Cross​

Bundling Discount and Specialty Broker Bonus: Anthem Blue Cross offers a 5% bundling discount, rate guarantees, and a Specialty Broker Bonus. Just sell a minimum of 10 new lines of coverage and $75,000 in new annualized premium. You can earn up to $25,000 per line of coverage per group for new Dental, Vision, Life, Disability Income, and select other coverage with an effective date of February 1, 2021, through January 31, 2022. Link here to get the details.

BEST Life Dental

New Provider Look-Up: BEST Life has revised its Dental and Vision network site: https://www.bestlife.com/brokers/networks.html.
Active & Passive PPO Dental: BEST Life wants to remind brokers on recent updates to its PPO Dental, including up to $3,000 calendar year maximums, two-year rate guarantees on new groups with 10+ enrolling employees, no waiting period on major services for new groups with 5+ enrolling employees, up to $1,500 child orthodontia for groups with 5+ enrolling employees, and more; ask your rep for details.

ChoiceBuilder

Ancillary Exchange: ChoiceBuilder is the only program offering Dental, Vision, Life, and Chiropractic & Acupuncture – alone or in combination – in one program. Plus, you can now write groups of up to 500 employees. Learn more here.

Guardian​

Leave Management Solutions: Guardian Absence Solutions' new suite for employers with 50+ employees helps your clients tackle absence head on; ask your rep about a demo.

Landmark Healthplan (Chiro & Acupuncture)

August Rate Increase: Landmark is instituting a 6% rate increase effective 8/1/2021, for all new and renewing businesses with 2-199 subscribers. First-year commission is 20%. Click on the links below to download the latest sales and enrollment materials:​

MetLife

Workplace Productivity & Health: MetLife offers a diverse range of solutions to help employers protect their workforce, including:

Clinical Expertise & Care
Workplace & Vocational Services
Simplified Experience
Absence Management

Click here to download the MetLife brochure.

Premier Access

Broker Bonus Bonanza: Premier Access's new bonus program offers you three great bonus opportunities – cash, trips, and a new Tesla! Download the brochure here.

Reliance Standard

SmartChoice® Small Group Products: Reliance Standard offers a range of comprehensive, flexible plan designs, including STD, LTD, Life/AD&D, Dental/Eye Card, Critical Illness, and Accident. Click here to get the details in the latest edition of RSL SmartChoice CHATTER.

United Concordia Dental

Updated Rate Card: United Concordia Dental has released rate cards for coverage effective 7/1/2021 through 12/31/2021.

UnitedHealthcare

Off-Cycle Additions Reminder: Don't forget, UnitedHealthcare allows Specialty products to be added off-cycle for Contributory and Voluntary Dental, Contributory and Voluntary Vision, Non-Contributory and Contributory Basic Life, Non-Contributory and Contributory Short Term Disability, and Non-Contributory and Contributory Long Term Disability.
For details on any of these updates, contact your Word & Brown representative.
---
Most Recent Articles
---