California Carrier Partner Updates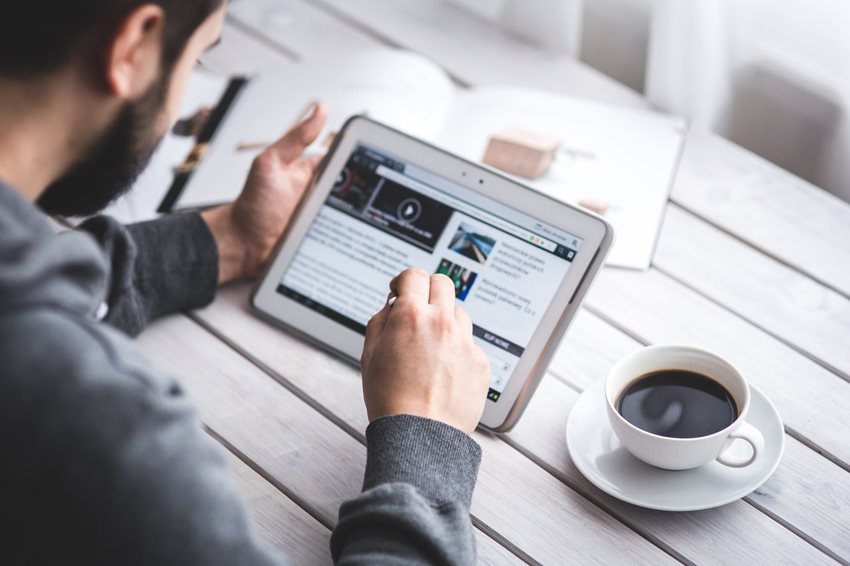 Here is an overview of updates from our California carrier, health plan, and administrator partners. For details, click on the related link (if any).
Bonuses
Medical​
Aetna​

Network Update: Aetna and the University of California Health System have reached a new agreement for all products (HMO/OAMC/PPO/EPO) and all market segments. Members previously notified of a possible contract termination are being sent a retraction notice.

Anthem Blue Cross​

New Small Group Plans for 7/1: Anthem has introduced a new set of plans that include an Rx deductible. Groups renewing July through December 2023 with members enrolled in a 2022 plan with an Rx deductible will be mapped to plans that match the current Rx deductible. In a related move, pricing for Gold PPO 25/30% RxD and Select PPO 25/30% RxD plans are being repriced 1% higher than similar plans without the Rx deductible. This change will not affect Q3 2023, but it will affect Q4 2023 sales.
"No DE 9C" Required: For groups of 3+ enrolling employees, a DE 9C is not required; Anthem will accept the prior carrier bill. Two weeks of payroll is needed for employees not on prior bill. Virgin groups do not qualify.

Blue Shield of California

No Letters for BOR Change: Effective last month, Blue Shield no longer accepts letters for Broker of Record (BOR) changes or book of business transfer requests. Get the forms you need to properly request changes in the Word & Brown Insurance Forms Library.
Q3 Plan Updates: Blue Shield of California has added new plans for Q3. They include:

New Mirror HDHP PPO plans: Mirror Silver PPO Savings 2300/25% and Mirror Bronze PPO Savings 7000 are available for 7/1.
New Mirror HMO plans: Mirror Bronze HMO 7000/70 is available on the Trio HMO network only.
HMO network expansion to Access+ HMO: Mirror Platinum 90 HMO 0/20; Mirror Gold 80 HMO 250/35; and Mirror Silver 70 HMO 2500/55 are available for 7/1, too.
Forms revisions: Small business enrollment forms have been updated and are required for July 1, 2023, and later effective dates. Forms are marked with "Effective July 1, 2023"; earlier versions will not be accepted. The Master Group Application, #C15385, Group Change Request, #A52260, and Subscriber Change Request, #C675, have been updated, too. Download the latest forms using the Insurance Forms Library link above.

Online Mental Health: Blue Shield members now have access to CredibleMind for mental health resources. Download the Privacy Office Incident Reporting document for FAQs and additional information.
PrimeCare Medical Network Update: Effective June 1, 2023, PrimeCare Medical Network, Inc. (PCMNI) is terminating management of PrimeCare Medical Group of Chino Valley in San Bernardino County. That means the Blue Shield contract with PrimeCare Medical Group of Chino Valley is terminating at midnight on May 31, 2023. Affected members are being notified.

CaliforniaChoice

Platinum PPO Added: For business effective 7/1, CaliforniaChoice has added a Full Network Platinum PPO plan from Anthem Blue Cross. That means enrolling employees can choose from eight health plans and 130+ HMO, PPO, EPO, and HSA-qualified options. Click here to read our Newsroom post.

Cigna + Oscar​

Underwriting Updates: DE 9C not required for groups of 3+ employees enrolling; 60% overall participation required between the carriers offered by employer; a minimum of 3+ enrolled with Cigna + Oscar. For start-ups with fewer than three enrolling employees, two weeks of payroll are needed.

Health Net

Network Departure: Prime Care Medical Group of Chino Valley PPG will be leaving the Health Net network at the end of April across all commercial lines of business.
Network Renewal: Health Net has a new two-year agreement with Riverside Medical Clinic. It includes hospitals, physicians, and ancillary providers, and extends through April 2025.
Large Group Update: Health Net has removed car dealerships from its Vertical Program; download the latest fliers to begin your outreach to other markets.

Kaiser Permanente

New Heart Health Flyers: Kaiser Permanente has produced two Heart Health flyers for 2023. Download your choice of the English version or the Spanish version.
Increased Routine Care Options: Kaiser Permanente members in Southern California can now visit a Target Clinic, with care provided by Kaiser Permanente. Treatment is available for minor illnesses and preventive care and wellness services. Visit kptargetclinic.org for more information or kptargetclinic.org/locations to find one of 33 locations now open. Outside of Kaiser Permanente states, members can visit CVS MinuteClinic or Concentra.

Sharp Health Plan​

Q3 Rate Updates: Sharp Health Plan has published new rates for Q3. Click on the links below to download your copies.

UnitedHealthcare

Producer Performance Guide: UnitedHealthcare's California 2023 Producer Performance Guide (PPG) is available for download!
Q2 Harmony Network Expansion: Effective with 4/1 coverage, UnitedHealthcare is expanding its network in Napa and Sonoma counties for small businesses. Ask us for details.
HMO Network Change: PrimeCare Medical Group of Chino Valley is leaving the UnitedHealthcare network of 5/1/2023.
HMO Network Brochures: UnitedHealthcare has published several new flyers; click on the links below to download copies for your biggest-selling products:
​​Ancillary and Other Coverage
Anthem Blue Cross​

Business Sale/Distribution Partnership: The Standard and Anthem's parent organization, Elevance Health, have entered into a new agreement. The Standard is acquiring the firm's Life and Disability businesses. At close (in early 2024), there will be a new product distribution agreement for Anthem brokers to continue to offer these products. Read The Standard press release.

BEST Life

Changes in Life Rates: BEST Life has reduced rates on Basic Life by up to 50% and rates on Voluntary Life by 25%.

CaliforniaChoice

Member Marketplace: Don't miss your opportunity to earn 5% commission – with no selling by you – each time someone in one of your CalChoice groups enrolls in a Member Marketplace product from MetLife. Learn more in our Newsroom post.

UnitedHealthcare

Specialty Rate Cards: UnitedHealthcare has published new Dental rate cards. Click on the links below to download your region's latest:
For details on any of these updates, contact your Word & Brown representative.
---
Most Recent Articles
---