California Carrier Partner Updates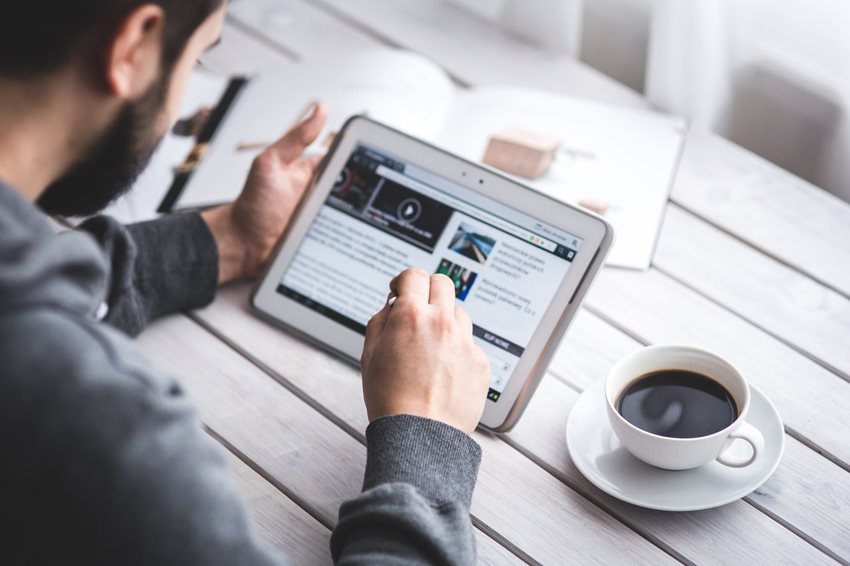 Here is an overview of updates from our California carrier, health plan, and administrator partners. For details, click on the related link (if any).

Medical
Multiple Carriers​​

Q1 2022 Quoting: Our carrier partners are now quoting for Q1 2022. Get a jump on your upcoming and new business quotes by logging in, or contacting your W&B rep for assistance.
Special Open Enrollment Window: Don't overlook the opportunity to get coverage for your small business clients who have been unable to get coverage in the past due to carrier participation or employer contribution requirements. Act now to take advantage of the ACA's annual Special Open Enrollment Window, 11/15-12/15 – for coverage effective 1/1/2022. Contact us for details.

Aetna

2022 Portfolio: Aetna's 2022 Medical portfolio in California includes 12 HMO plans and 16 OAMC/PPO plans.
NorCal Network Change: As of January 1, 2022, Small Groups in Northern California can offer the Sutter Health/Aetna performance network to employees as part of their Aetna coverage. The network includes providers affiliated with Sutter Health, Stanford Health Care, and Brown & Toland Physicians. Employees can also access all Sutter Walk-In Care, MinuteClinic®, and CVS® HealthHUBTM locations.
Network Savings: The Sutter Health/Aetna performance network aims to bring ongoing affordability and efficiency to Small Groups. Its goals are cost transparency and predictability. The Sutter Health OAMC network is available in rating areas 8 and 10. The network price is 6-12% less than OAMC based on rating area. Ask your W&B rep or visit the joint venture website for additional information.
Statewide Network Changes: The HMO Deductible and OA Elect Choice EPO networks will no longer be available to California Small Groups effective January 1, 2022. HMO Deductible enrollees will move to the Aetna Value Network HMO. Approximately 80% of IPAs in the HMO Deductible network are in the Aetna Value Network HMO. Open Access Elect Choice (EPO) members will move to Open Access Managed Choice. Aetna Value Network HMO is now available to Ventura (RA 12), but excludes Santa Barbara and San Luis Obispo.
Savings Plus: In addition to Rating Areas 15-19, Savings Plus is coming to Fresno and Ventura. In addition, the Aetna Whole Health HMO network is now available in Ventura County (RA 12) and Kern County (RA 14).
Broker Bonus: Time is running out on your opportunity to earn a bonus on new groups with 1-100 eligible employees enrolled and effective through December 31, 2021. Earn an additional $50 to $100 per enrolled employee for Aetna Small Group plus an additional $25 to $50 on Aetna Whole HealthSM sales. Click here for more information.
Underwriting Reminders: Aetna is offering a relaxed participation promotion for groups with 5-100 eligible employees; a 25% participation level applies when enrolling five or more lives for coverage effective October 2021 through March 2022. The standard 60% participation applies to groups enrolling with four or fewer lives. Pick 10 offers new and renewing groups the ability to offer any combination of up to 10 plans; any networks can be sold together. No DE 9C is required for groups with five or more enrolling subscribers.
Forms Change: Aetna's 2022 California employer and employee applications must be used for all new business effective 1/1/2022 or later. Download yours now.

​Anthem Blue Cross

New ID Cards: Anthem is including new information on ID Cards for 2022. All members can expect to see in-network and out-of-network deductible amounts (including Rx, if applicable), and out-of-network maximum limitations on their new cards.
Renewed Contract: Anthem Blue Cross and Redlands Community Hospital renewed their commercial agreement effective 10/1/2021.
Medical Commissions Update: Anthem is offering 6% commission on new Medical business for the life of the case on 10+ enrolled employees for October 2021 to January 2022 effective dates. Ask us for details.

Blue Shield of California

Forms Update: New 2022 Small Business forms are available, including an updated Master Group Application (MGA), Group Change Request, Employee Enrollment Form, Subscriber Change Request (SCR), Standalone Refusal of Coverage, MGA/Employee Enrollment Spreadsheet. Visit our Forms Library to get yours.
Relaxed Participation Promotion: Blue Shield has extended its Relaxed Participation Promotion through 12/31/2022. Download the updated promotion flyer.
Updated Broker Connection: Blue Shield of California's updated website for brokers now includes new features: new homepage and search, My Updates bell, enhanced online client list, and online broker appointments.
Trio HMO and Tandem PPO Expansions: The Blue Shield of California networks for Trio and Tandem continue to grow. For coverage effective January 1, 2022, Aspire Health (Monterey) and Sansum Clinic (Santa Barbara) are new provider options for members.

​​​​​CaliforniaChoice

Bonus Opportunities: Earn extra cash right now with four bonuses available for new Small Groups effective through 12/1/2021 and 1/1/2022. Visit our Newsroom for more information.
All-Tier Option: New and renewing CaliforniaChoice groups are increasingly choosing Total Choice, which offers access to plans in all four ACA metal tiers (Bronze, Silver, Gold, and Platinum). Learn more here!
Oscar: Oscar will no longer be available in 2022 to Small Groups; however, existing and new clients can move to the Cigna + Oscar EPO; an array of plans is available. Ask us for details.

​Cigna + Oscar

Flexible Underwriting: Cigna + Oscar is currently offering flexible underwriting guidelines: 51% of eligible employees living in California; 60% participation (standalone carrier or across multiple carriers when slicing); only one employee enrolling needs to live in California; no DE 9C down to three enrolled (if less, will accept two weeks of payroll); four plans allowed of any combination of metal tiers/networks.

E.D.I.S.

Extension on Broker Bonus: E.D.I.S. has extended its bonus to include business effective through 12/1/2021. You can earn $500 to $4,000 in bonuses depending on the group size and selected plan. Click here to learn more.
Self-Funding With Stop Loss: E.D.I.S. reminds brokers of the availability of self-funding with Stop Loss coverage. Click here to access the TPA's recorded presentation.
Various Group Health Solutions: E.D.I.S. can help with employers of any size; Platinum-level benefits at Bronze-level prices; lower member out-of-pocket amounts; average employer savings of 30-50%. Contact us for details.

Health Net​

"Go for 2!" Large Group Bonus: Health Net continues to offer a bonus of up to $135 per member for new Large Group (101+) sales effective through 12/31/2021. Click here for details.
Network Update: Scripps is now a part Health Net's Salud network, expanding options for your San Diego area clients considering HMO coverage.
2022 Underwriting Guidelines: Health Net has released a variety of small business materials for 2022; click on the links below to download your copies:

Kaiser Permanente

COVID Booster Shots: For fully vaccinated people who qualify for a COVID-19 booster shot, Kaiser Permanente is now scheduling appointments for eligible members.
Broker Bonus: Earn a $100 bonus per enrolled Kaiser Permanente subscriber for coverage effective 12/1/2021 or 1/1/2022. The bonus is payable for new Small Group sales written through any channel, including Word & Brown or the CaliforniaChoice private exchange. Learn more in our Newsroom.

Sharp Health Plan

​Q1 2022 Rates: Sharp Health Plus has released new HMO rates. (The new POS plan is available for groups effective 12/1/2021 and later.) Click below to download the rate sheet PDFs.

Sutter Health Plus

Expanded Service Area: Sutter Health Plus has added new ZIP Codes in Nevada County and Placer County to its service area. Login and quote now.
2022 Portfolio: Sutter Health Plus has announced its 2022 Product Portfolio, including Large Group, Small Group, and Individual/Family plans. Link here to visit the Sutter website for details, talk with your W&B rep, or learn more on the Sutter Health Plus Broker Portal.
New PBM for 2022: Sutter Health Plus is changing its pharmacy benefit manager; effective 1/1/2022, CVS Caremark is replacing Express Scripts.

UnitedHealthcare

Recurring Bonus: Earn $100 per employee for new UnitedHealthcare Medical cases effective January 1, 2022, with up to 100 eligible employees – plus another $100 per employee when those groups renew in 2023 and 2024. Just sell a combined total of 10 enrolled employees in eligible groups with fully insured or level-funded Medical coverage to qualify. Click here to download the flyer for more information.
HMO Network Flyer: UnitedHealthcare's HMO network comparison brochure for 2022 is now available.

Western Health Advantage​

Network Update: The Western Health Advantage network in the Humboldt market now includes Primary Care Physicians and Specialists associated with Providence Medical Network, Providence St. Joseph Hospital Eureka, and Providence Redwood Memorial.

​Ancillary and Other Coverage
Aetna​

Small Group Dental: Aetna offers a range of Small Group Dental plans on both a voluntary and employer-sponsored basis. You and your clients can choose from:

Aetna Dental DMO: An in-network primary care dentist guides members' care, with no deductibles, paperwork, or hassles.
Aetna Dental PPO and Aetna Dental PPO MAX: Choose from more than 395,000 providers, or pay a little more to go out of network; no referrals required either way.
Aetna Freedom-of-Choice DMO PPO: Members can switch between two plans, with two networks, to address changing needs. Choose the Aetna DMO for simplicity and in-network savings, or choose the PPO or indemnity plan with the freedom to visit any provider, anywhere. Groups of 2-9 get a Standard rating, while groups of 10-100 employees get a Group rating.

Anthem Blue Cross​

​Commission Update: When you sell Anthem Blue Cross Specialty coverage through 1/15/2022, you'll earn the following:

Dental: $10
Vision: $5
Life: $2
Long Term Disability: $2
Short Term Disability: $2

BEST Life Dental

Broker Bonus: Earn $100 to $300 for bundled new Group Dental coverage for 10+ enrolled employees effective through 1/15/2022. Download the flyer here.

ChoiceBuilder

Multi-Carrier, Multi-Product Exchange: More employers are discovering how they can combine Employer-Sponsored and Voluntary Dental, Vision, Chiropractic (or Chiro & Acupuncture), and Life – alone or in combination – in a single program. Best of all, ChoiceBuilder is available to groups of up to 500 employees. Learn more here.

Delta Dental
MediExcel

​New Flyers: MediExcel is offering new product flyers for Q4. Download the flyers by clicking on the links below.

United Concordia Dental
UnitedHealthcare

Dental Rate Cap: UnitedHealthcare is extending its 5% second year rate cap on Dental when your clients add a Dental plan by 12/31/2022 for groups of 2-100 eligible lives.
Bundling Discount: Groups of 51-100 can save up to 4% with uBundleTM – when Dental or Dental and other coverage are added to Medical. Ask us about the Packaged Savings/administrative credit for groups of 2-50, too.
For details on any of these updates, contact your Word & Brown representative.
---
Most Recent Articles
---