California Carrier Partner Updates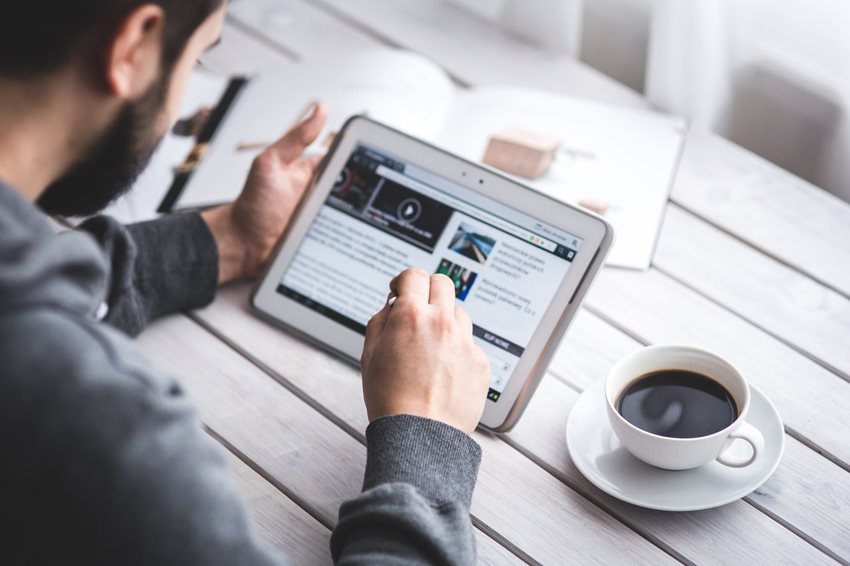 Here is an overview of updates from our California carrier, health plan, and administrator partners. For details, click on the related link (if any).
CDI Advisory
Service Interruption Scheduled: The California Department of Insurance (CDI) has announced a service interruption from 4:00 p.m. on Friday, May 6, 2022, through 5:00 p.m. on Thursday, May 12, 2022. During this period, no CDI licensing services will be available.
License Type Conversion: The CDI has also announced a change in license types, moving from Producer, Broker-Agent, and Broker-Agency licenses to "Insurance Producer" licenses for both residents and non-residents. Some license types are being renamed, as shown below.
| | |
| --- | --- |
| Current | New |
| Life-Only | Life |
| Accident and Health | Accident and Health or Sickness |
| Variable Contracts | Variable Life and Variable Annuity |
| Personal Lines Broker-Agent | Personal Lines |
| Registered Administrator | Administrator |
For producers with a license type that is changing, your current license type will become "inactive" in the CDI "Check a License" database, and your replacement license type will show with an "active" status. License numbers are not changing. If you have questions, send an email to LicDocuments@insurance.ca.gov or call the department at 800-967-9331.
Medical​​
Aetna

New Addition for 7/1: Aetna has added Upfront Advantage Plans to its roster for coverage effective 7/1/2022. Click below to download the sell sheets and member flyer:
Aetna Funding Advantage: Help your clients keep health care costs down with Aetna Funding Advantage. It offers 61 plan designs, cost savings of up to 25%, and stop-loss protection to limit the risks of higher-than-anticipated claims. Ask your Word & Brown rep for more information.
Aetna Connected Plan: If your clients are looking for an integrated health plan, introduce them to the Aetna Connected Plan. It integrates Medical and Pharmacy benefits with predictive analytics and quality provider networks, including the Aetna Whole Health HMO and Aetna Value Network HMO in California.

​Anthem Blue Cross

ID Cards Not Required for Waivers: Anthem Blue Cross no longer requires copies of ID Cards when participation is in question. Groups and brokers are still required to have waivers on file, but Anthem is no longer asking for ID Cards to confirm a valid waiver.

Blue Shield of California

Q3 Renewals: Blue Shield of California is making renewal materials for July, August, and September available through its Renewal Center. You can download renewal packets, access the small business online renewal tool, and view the updated renewal calendar.
Trio HMO: A new Trio Bronze HMO 7000/70 plan is available. It covers professional services at set copayments not subject to a deductible. It includes integrated pharmacy deductibles, chiropractic, and acupuncture care, as well as a standard $0 copayment for virtual medical and behavioral care.
Small Business Incentive: Blue Shield of California's 2022-2023 Producer Reward offers you the opportunity to earn more when enrolling members in small business products. Download the flyer to see the points awarded for each new member enrolled in a Trio HMO, Tandem PPO, Dental, Vision, or Life plan – or an Ancillary combo.
Relaxed Participation Extended: Blue Shield of California's relaxed participation promotion is available through 12/31/2022. Download the flyer.
Premium ASO: If you sell Large Group business, ask Word & Brown about Blue Shield Connect, a premium Administrative Services Only (ASO) service model with member engagement and advocacy built to help employees and reduce costs for employerss

​​CaliforniaChoice

Portfolio Update: Cigna + Oscar plans are now available for out-of-state employees within the LocalPlus® service area. Your clients can choose from EPO plans in all four ACA metal tiers. Click here to read our Newsroom story.

Health Net​

Underwriting Updates: Health Net has several underwriting promotions for Q3:

Enhanced Choice Package A – all HMO networks with the Full PPO network – minimum five enrolled, 25% participation
Sell 6 with HMO only – enroll 6 for any HMO network only
Either promo works well with PEO groups – no DE 9C
Start-up groups require only four weeks of payroll
OOS maximum changed to 49% of eligible (previously eligible and enrolling)

Forms & Brochures: Access support tools and Decision Power/Wellness flyers via Health Net's website or Word & Brown's Insurance Forms Library.

Kaiser Permanente​

Updated Employer App: Kaiser Permanente has a new Employer Application required for new business effective 7/1/2022. Visit our Online Insurance Library to download the form.

Nippon Life Benefits​

Valid Waivers: Nippon Life Benefits wants to remind brokers that Individual coverage and COBRA are not valid waivers; acceptable valid waivers are military, spouse coverage, and Medicare or Medicaid coverage.

​​​​Sharp Health Plan

Third Quarter Rates: Sharp Health Plan has released new HMO/POS rates for coverage effective July 1, 2022, through Sept. 30, 2022. Click on the links below to download the new rate sheets:

Sutter Health Plus​

Provider Network Update: Dignity Health Medical Group – Dominican (DHMG) will no longer participate in the Sutter Health Plus network in Santa Cruz County effective 05/31/2022.

UnitedHealthcare

Sales & Retention Bonuses: UnitedHealthcare continues to offer two broker bonuses. The first is a bonus on fully insured and level-funded new business and retention sales. The second bonus is for Harmony sales only. Read our Newsroom story.

Western Health Advantage​

New HSA Partner: Western Health Advantage has a new partnership with HealthEquity for Health Savings Accounts. Integrated HSAs are not available for Western Health's HDHPs sold through CaliforniaChoice or Covered California.
​Ancillary and Other Coverage
Anthem Blue Cross​
BEST Life​

Term Life: BEST Life Group Term Life plans are customizable for employer-sponsored or voluntary coverage – with up to $500,000 Guarantee Issue coverage available for qualifying groups. Ask us about industries with the deepest SIC discounts.

Blue Shield of California​

Dental & Vision Updates: Blue Shield of California has implemented Dental and Vision plan updates effective April 15, 2022, for insured plans. Ask us for details.

​ChoiceBuilder

New Group Checklist: ChoiceBuilder has a new Group Checklist for coverage effective 7/1/2022. Download your copy in our Online Insurance Forms Library. Only updated applications and change request forms for 7/1 will be accepted – no write-ins or alterations.
Reminder on Expansion: Don't forget, you can now offer ChoiceBuilder to groups with up to 500 employees. Choose employer-sponsored, voluntary coverage, or both. Dental, Vision, Chiropractic (or Chiro & Acupuncture), and Life are available – alone or in combination.

Principal ​

Enrollment Forms: Principal reminds brokers that enrollment forms are generated based on coverages sold and by state. Be sure to confirm sold case details before starting your enrollments, so you have the correct forms.

UnitedHealthcare

Ancillary Reminder: UnitedHealthcare wants to be sure you know Ancillary lines of coverage can be written off-cycle, without UnitedHealthcare approval. Note: Some SIC Codes may be declined to quote (DTQ) for certain lines. Choose from

Contributory and Voluntary Dental
Contributory and Voluntary Vision
Non-Contributory and Contributory Basic Life
Non-Contributory and Contributory Short Term Disability
Non-Contributory and Contributory Long Term Disability

Specialty Bundling: Your groups of 1-100 employees can now qualify for a substantial one-time administrative credit if they add two new lines of specialty coverage (including voluntary coverage) starting with 5/1/2022 effective dates. Ask us about the minimum annual premium threshold – or download the Specialty Benefits Bundle flyer.
For details on any of these updates, contact your Word & Brown representative.
---
Most Recent Articles
---