our in-house compliance team is ready to work for you and your clients
We are the only General Agency with a team of in-house experts to assist you and your clients with compliance-related matters, employer reporting, and complex regulations. We'll help you navigate the uncertainty of changing laws affecting you, your business, and your clients.
WBCompliance Resources
Word & Brown offers a variety of resources to help you in serving the needs of your clients. Check out these tools developed by our WBCompliance team that help simplify compliance and the Affordable Care Act (ACA).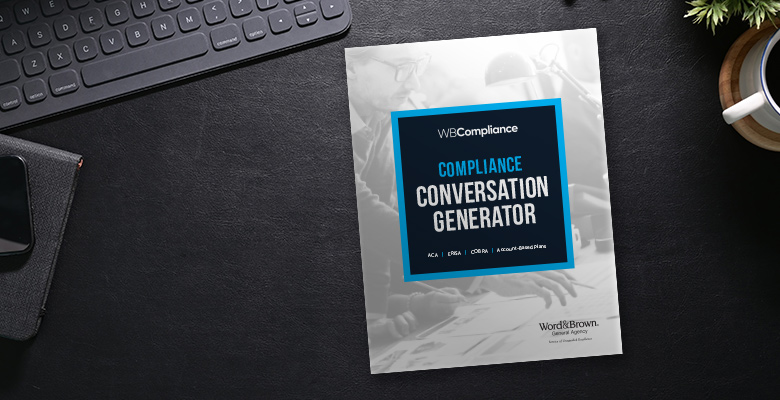 Compliance Conversation Generator (CCG)
This guide helps you jump-start a compliance conversation with your clients, breaking the topic into simple-to-understand talking points.
ACA Quick Reference Guide
This comprehensive, reader-friendly guide covers the ACA Employer Mandate, California Mandate, Applicable Large Employers (ALEs), Minimum Essential Coverage, minimum value plans, "affordability" calculations, full-time equivalent employee calculations, and more.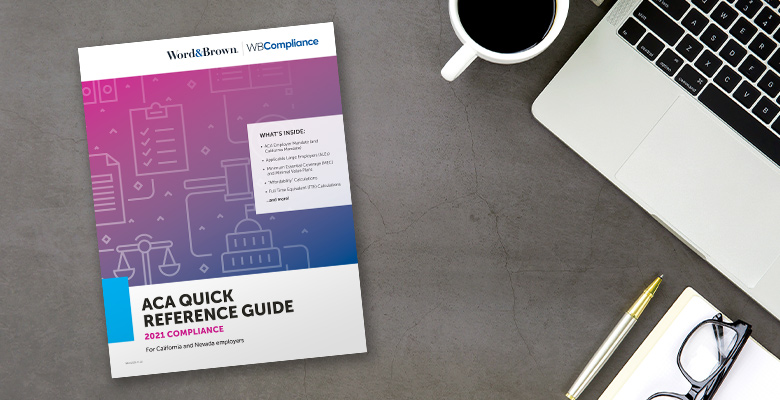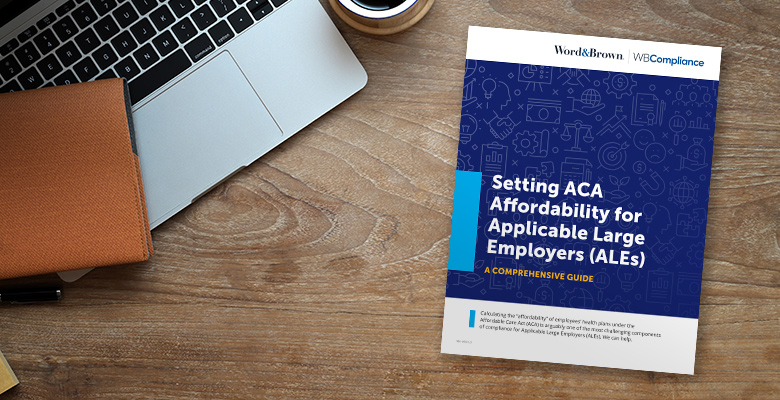 ACA Affordability Guide
A companion to the ACA Quick Reference, this guide offers an in-depth look at setting affordability for plan years in 2023. It's a great resource for your ALE clients.