5 Tech Tools Every Agency Should Have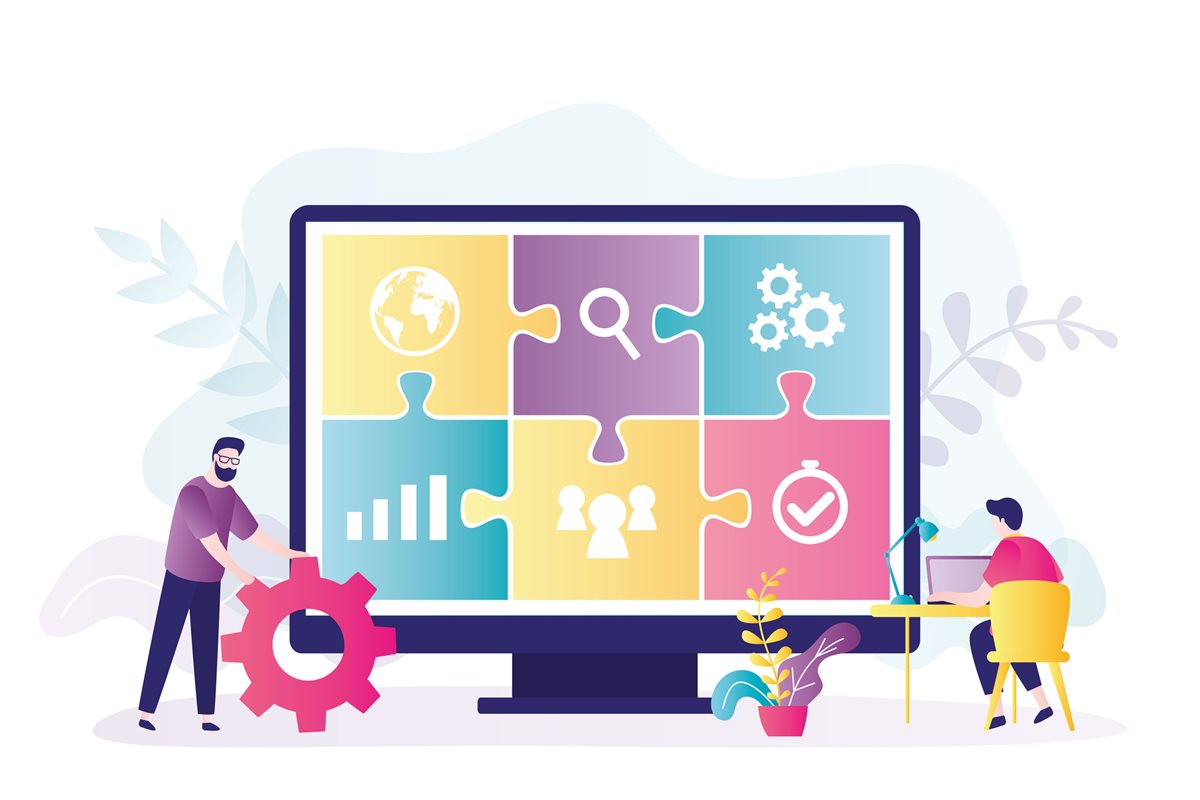 To compete effectively in today's market, it's important you implement technology to help you attract new business, communicate with prospects and existing clients, efficiently manage your block of business, and deliver outstanding service to your clients (and their employees if you're selling group health).
Listed below are some tools to consider as part of your technology arsenal.

#1 CRM
Customer Relationship Management (CRM) is especially important to health insurance brokers. It can help you increase productivity, enhance your customer service, and drive improved profitability, too.
A good CRM platform can help you manage your calendar, generate new business leads, and track important client information, such as:
Contact address, phone number(s), and email;
Family composition (marital and parental status);
Pre-existing health conditions;
Long-term goals;
Policy renewal date(s); and
Ongoing outreach
Using CRM, you can automate your communications follow up, too – allowing you to focus on what's really important like sales, client service, renewals, and referrals.
CRM.org describes itself as on a "mission to break apart what CRM is and means."
The site offers a CRM software comparison
of HubSpot, Salesforce, Pipedrive, Freshsales, Microsoft Dynamics 365, Mailchimp, and four other CRM platforms.
#2 Email Marketing Platform
Email is among the most powerful tools available to help you market yourself and your agency. Studies show email marketing has a higher return on investment than other digital marketing channels.
McKinsey & Company says email is up to 40 times more effective
than social media.
Frequency is key. No matter what you're sending – an email introducing a new product or service, quarterly newsletter, or seasonal message – it's good to establish a pattern to your outreach. Email automation software can work with your existing customer and prospect database to help you more effectively manage your communications.
Forbes published a 2023 comparison
that might be helpful in narrowing your options.

#3 Website Content Management System (CMS)
Beyond just having a website, a content management system will allow you to update content and add pages to your site in a seamless fashion.
Content management systems
like WordPress, Drupal, Shopify, and others enable non-technical users to update and manage website content on the fly. This speed to market and ease of use are critical when it comes to enabling agents and agencies the ability to update website content. Keeping your site up to date and relevant based on market changes is an essential component to build site authority and trust, which impacts your website's
organic SEO potential
.
HubSpot published a list of 16 of the
best content management systems
to consider if you are not already using one.

#4 Social Media + Scheduling Tool
If you're not already using social media to promote your business, it's definitely time to start. Your competition is already there. That means you need to be there, too. After your website, social media is likely to be among the first places your prospects or referrals go to find you.
What platform you choose depends on your market focus. While global monthly active users (MAUs) are highest for Facebook, YouTube, WhatsApp (popular in India and Brazil), Instagram, WeChat (popular in China), and TikTok – all over a billion MAUs – the most-visited platforms in the U.S. are Facebook, Twitter, Instagram, Pinterest, YouTube, Reddit, and LinkedIn,
according to Statista
. Read the Tribute Media article,
Top 10 Social Media Platforms for Businesses in 2023
, for an overview of each.
While it's a couple of years old, another useful article is
10 Steps to Building Your Personal Brand on Social Media
, as published by the Digital Marketing Institute. Once you choose your agency's social media platforms, one fantastic way to help manage and plan your content is to use a social media posting tool. These tools can help you automate and pre-schedule your content posts across multiple channels. You can then also download a calendar of your content to get a snapshot of your content portfolio. Here is a
list of social media scheduling tools
to check out.

#5 Marketing Analytics
One of the best aspects of marketing is that you can measure
everything
. Marketing analytics tools like Google Analytics, Adobe Analytics, Kiss Metrics, and Content Square enable businesses to gain insights into how new users, existing clients, and prospects interact with your business, including content planning, business value positioning, staffing, and more. Here are 10
analytics tools to consider
using to help take your business intelligence game to the next level.
Other Helpful Tech
Don't overlook tech that may be available through your partnership with a general agency. For example, the Word & Brown General Agency has a 38-year history of developing and offering industry-leading tech to help brokers quote, manage, and service customers.
Quoting:
Word & Brown's proprietary
WBQuote
software allows you to customize your quote output, brand your quote so it reflects you and your brand, and choose a layout that can help you stand out from your competition.
When you're away from the office,
WBQuote Lite
allows you to quote on your cell phone or tablet. You can quote
anytime
,
anywhere
. Update a census and easily re-run a quote. Change an employer's plan assignment. Dynamically show different contribution scenarios. If your client adds an employee, you can easily run a new hire quote and generate a new hire worksheet in your choice of six languages.
If you don't have time, or just don't want to do it yourself, Word & Brown will run quotes for you.
Integrated Provider and Rx Searches:
Word & Brown simplifies searches by giving you the ability to ensure your clients get access to the doctors, hospitals, specialists, and medical groups –
and
the prescription medications – in the plans they're considering.
In addition, our integrated solutions allow you to input a new provider or update a required provider – and immediately see available plans that offer employees access.
Online Enrollment & HRIS:
Our partnership with tech providers means you have access to broker-friendly online benefits and management tools. These allow you and your clients access to single entry for personnel forms, new employee paperwork, and employee benefits.
Some platforms also offer optional payroll that works in conjunction with your client's existing provider to keep employee information up to date.
API Integrations:
Our Application Program Interface (API) allows us to integrate data and systems with carriers and partners. That can save you valuable time.
Better Manage Your Business:
The
WBBroker
app puts all the tech you need at your fingertips. It combines quoting, medical provider searches, and real-time underwriting updates – delivering a quick snapshot of your business. You can view open enrollments, inforce policies and premiums, upcoming renewals, cases in Underwriting, and more.
Take a tour of WBBroker on YouTube
. Then talk with your Word & Brown rep about everything we have to offer – to help you quote more, write more, earn more, and keep your clients coming back year after year. If we're not already working together, fill out our
online registration form
to get started.
---
Most Recent Articles
---