FEATURED ARTICLE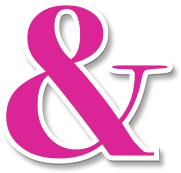 Get a recap of NABIP's latest Capitol Convention and the national trade association's federal legislative priorities for the 118th Congress.
We're unpacking three upcoming trends in technology that insurance brokers and agencies should be aware of as we start the new year.
A new state law requires California insurance brokers and California insurance agencies to list their license numbers in all electronic mail communications involving an activity that requires licensure, effective 1/1/2023. Here's what you need to know.
The latest survey by the Kaiser Family Foundation (KFF) concerning employer-sponsored health benefits found modest increases in employers' and employees' costs in 2022.
Health plans are required by new federal CAA law to produce reports to CMS detailing Rx drug spending, for calendar years 2020 and 2021 by December 27, 2022, and by June 1st each year thereafter. Here's what you need to know.
With January quickly approaching, employers face their annual compliance responsibilities regarding health plans, federal Affordable Care Act (ACA) compliance, and COBRA responsibilities. Find out how you can help them stay in compliance and avoid penalties
---