FEATURED ARTICLE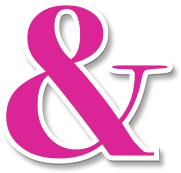 Get a recap of NABIP's latest Capitol Convention and the national trade association's federal legislative priorities for the 118th Congress.
New Legislation Affects CA Health Care: Multiple new laws affect abortion rights, birth control, medical privacy, and other issues important to group and individual health plan participants in California. Get the details in our latest Compliance column.
President Biden signed the Inflation Reduction Act (IRA) into law on August 16, 2022. Here's an overview of health care-related measures that could affect your clients.
Easily connect with your audience and start sending these email campaigns.
Many employers are receiving Medical Loss Ratio (MLR) rebate checks from their health plans in September. Here is what you need to know about MLR requirements, how rebates are calculated, and what employers should do with their rebate checks.
The September Tech Team Updates offer more news you can use concerning Ease, the online enrollment platform for health insurance brokers working in the 2-250 employee marketplace.
Delta Dental is offering a broker reward for Small Group brokers who retain at least 92% of your book of business through 2022 and meet a new sales reward level.
Employers must distribute a notice to all Medicare-eligible individuals (including dependents) before October 15th, regarding their drug plans' status. Find out where to get the required information, and how to help your employer clients comply.
---