15+ AI Tools for Insurance Agents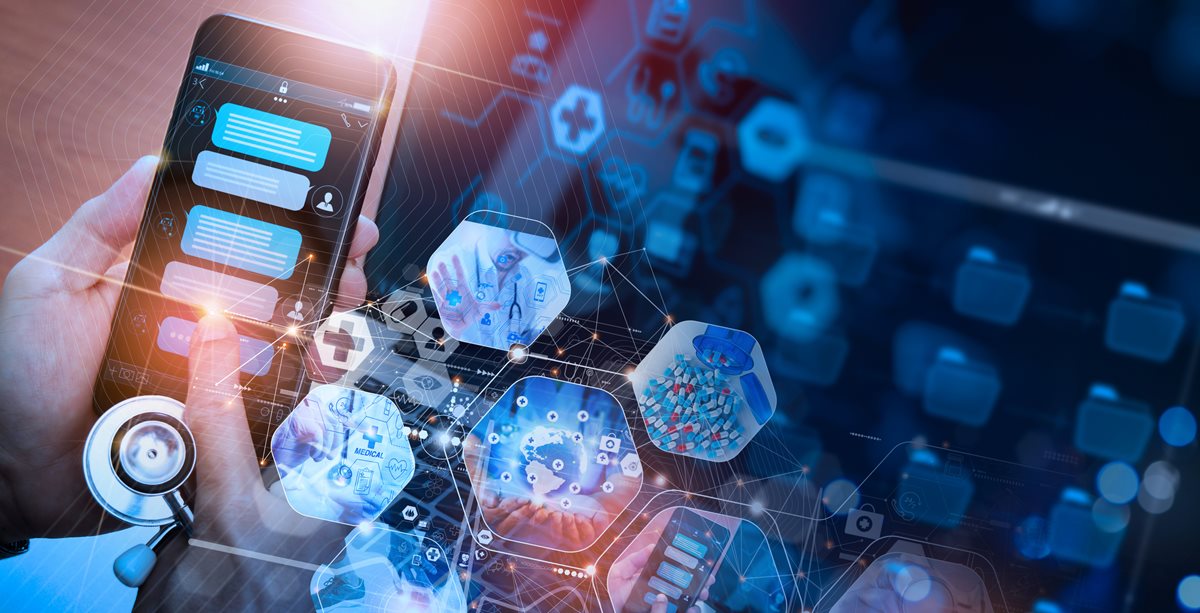 If you were unable to take part in
Week of Webinars 2023
(WOW), and more specifically the "Leveraging Artificial Intelligence" course that I hosted, I want to share some highlights with you.
What Is Artificial Intelligence?
Artificial Intelligence – which is often abbreviated as AI – is growing by leaps and bounds. A recent
article in Forbes
said
Grand View Research
is forecasting AI growth of more than 37% annually during the next seven years. That's no surprise, since an
Accenture study
found insurers could save up to $7 billion over 18 months using AI-driven technologies to streamline processes.
Insurers are already using AI to help assess risk, augment and streamline underwriting, detect potential claims fraud, and reduce human errors in processing. As the industry continues to integrate AI, it will no doubt lead to further evolution, greater efficiency, and enriched customer service for all, including brokers and your clients.
What you may be wondering is how you can embrace AI in your role as an insurance agent or broker.
The Benefits of Using AI for Insurance
AI offers many potential benefits to users. These include:
Reduced time to perform a task (such as a Request For Proposal, Statement of Work, or contract review)
Execution of complex tasks without a significant investment (time or money)
Easier identification of contract anomalies, requirements, potential liabilities, etc.
Improved Return on Investment
A
LinkedIn article
says the advantages of using AI in quantitative research include speed and efficiency, as AI can process and analyze data at a much faster rate than humans – significantly shortening research timelines. AI also reduces the likelihood of errors caused by human oversight or fatigue.
A blog
post on Gartner
lists the top three benefits of AI projects. It says that by 2024, 50% of AI investments will be quantified and linked to specific key performance indicators (KPIs) to measure return on investment. The top benefits cited within these use cases are largely consistent with the top sources of business value.
Below are some of the tools I highlighted in my WOW 2023 presentation. I hope they will inspire you to consider your own situation and how these tools can help you and your organization.
15 AI Tools for Insurance Agents to Consider
OpenAI.com: In its current form, GPT-4, in my view, is one of the best AI tools available. A new version (GPT-5) is coming out in 2024 and will offer even more valuable resources and features. GPT-4 is both a creative and collaborative tool. It allows users to generate, edit, and collaborate with others on technical and creative writing. It surpasses ChatGPT in its advanced reasoning capabilities, and it is earning higher scores among its users.

Bing.com and Bing Chat: Traditionally, I was always a Google user, but I believe Bing is revolutionizing search. I used to review Google results to determine what links I wanted to follow to find my answer. Now, however, I use Bing. Not only does Bing find me the answers I want, but it also compiles information with links back to high-quality resources.
Innovative Fun and Exciting Tools
AI is just in its infancy, but already there are many fun and exciting tools that are worth checking out. It's fascinating to see the innovation and integration these companies are making in their platforms.
3.
Box AI
can read through extremely long documents and answer questions.
4. You can use
Mermaid
to create diagrams and visualizations using text and code.
5.
Arteria AI
unlocks the power of your contacts by helping you generate, negotiate, and turn executed contracts into data that allows you to diagnose problems, identify opportunities, and drive value for your organization.
6.
Rewind AI
is a solution that records everything that happens on your MAC. You can search it at 3700x compression.
7.
Slack GPT
is the future of AI in Slack. It brings the power of generative AI in Slack – to help you work smarter, learn faster, and communicate better.
8.
Zillow's ChatGPT plugin
lets users discover real estate listing by having a simple conversation. Whether you're looking to buy, rent, or browse, you can ask about specific property listings or share the type of homes you are interested in. For example, you could say "show me townhouses under $800,000 in Seattle." Chat GPT would return relevant information from Zillow's vast databases.
9.
Pi
is a companion bot that can develop into virtual companionship over time as it learns your interactions. You can talk to your bot across multiple platforms, and it retains members of your interactions.
10.
ChatGPT-2D
is a two-dimensional interface that enables you to navigate branching AI conversations interactively. You can pose contextual questions on AI responses and visualize your entire dialogue on a two-dimensional map interface.
11.
ChatGPT for Gmail by CloudHQ
is a powerful communications tool that helps Gmail users improve their emails.
12.
MULTI-ON
browser with Internet-enabled ChatGPT allows you to interact with anything on the Internet. If you haven't signed up for early access, do it asap:
https://t.co/kXR2aFJog1
.
13.
Zapier on Twitter
is a great workflow automation tool that just released Create Transcription. Powered by OpenAI's Whisper API, it allows users to upload audio or video files up to 25MB to convert spoken language into written text for multiple languages. Visit
https://t.co/JudbvakFuh
. Zapier now has AI capabilities natively, including smart routing, answering questions from documents, and parsing. Check out the integration possibilities:
Zapier AI integrations
.
14.
FinChat.io
ChatGPT for Finance is the most powerful AI chatbot for the finance industry.
15.
Formless by Typeform
lets you say goodbye to traditional forms. Typeform's pioneering AI solution elevates data collection through engaging, natural conversations.
Let's be clear, though, AI will
not
be replacing a lot of our jobs. It may
change
our jobs, but the need for insurance professionals will continue. AI will level the playing field, but it may also create new jobs across a range of roles.
(Read more in
McKinsey's report
.)
Just a Start – But Your Polish Is Needed
One thing to consider in your embrace of AI is that it is a great way to get started. It's important to recognize that AI won't deliver your finished document. You will not want to share something you've found or created using AI without giving it a polish.
AI will help you narrow your search and find vital information you want to include. However, it will do only about 80% of the work for you. You need to put it some work in on your own to create a final, shareable document or presentation.
In the future, as the technology improves, less polish may be needed. But, right now, AI will get you off the ground, so you're headed into the right direction.
Starting Your Journey With AI
The
New York Post published an article in June 2023
regarding a leaked Amazon document listing 67 ways to take advantage of ChatGPT. To get started, open an account
now
at
chat.openai.com
.
You may find you can use it for both personal and job-related reasons:
Look up recipes and ask for variants based on any dietary restrictions or calorie goals you have – or look for things you can prepare based on what's now in your refrigerator.
Look up potential gift ideas by age, interests, location, etc.
Drop a contract PDF into ChatGPT and have it analyzed; you can even redline the document.
Create a work plan to achieve your health goal(s).
Create a Benefits Guide from a series of uploaded PDFs.
Create a PowerPoint presentation. In your basic prompt, tell it what you want (e.g., five pages on the history of AI, no placeholders). Copy the code, click Tools, click Macro, click Visual Basis Editor, click New Module, paste the code, press Play to run the Macro, click Designer, choose a background for each page, and edit the text as needed.
Want to eliminate the redundancy of answering the same questions over and over again? Create an FAQs to help curtail those repeat questions.
Post Summaries of Benefits and Coverage (SBCs) to ChatGPT, and then you can chat with the engine about coverage instead of having to look it up.
Use it in your email marketing efforts. Go to GPT-4 and add web browsing. Put in a website for the company for which you want to create marketing. Your prompt might be "Create a strategic automated email marketing campaign for this company. It needs to consist of weekly emails for six months. It needs to be promotional, but also provide incentives and promotions every once in a while. We want to let people know what exact services are available. We need to structure these well. Every email should have a call to action, with the purpose of driving more sales. I will need headlines for all email. I need the entire email, no short messages. These need to be well structured and include bullet points in some emails."
Post broker guides and underwriting information to ChatGPT and then you ask for specifics, including plan combinations, underwriting specifics, or even rates for a specific prospect or client of a specified age in a certain location.
Write a Broker of Record letter. You may have a template, but a separate letter is required for each customer. Let AI help you write the letter.
Coming soon you can expect Google Maps to become immersive and Google Search will adapt a Bing-like AI integration. Google Photos will be able to edit and even recreate components of photo you take.
As you consider your future new hires, you may want to think about AI. The first step in hiring for AI Operations roles is determine whether you need a functional or cross-functional hire.
Cross-functional hires can be particularly valuable to small teams (they can even be part-time or outside consultants). They can also be useful where AI requires collaboration across teams – such as chatbots used by product and sale teams, or automations that take product release notes and create drafts for marketing collateral.
Certain soft and hard skills are key, regardless of whether the role is junior or senior.
Soft Skills: Clear written communication; problem solving; prioritization; project management and collaboration; adaptability. Check out airswift.com, mygreatlearning.com, and geekflare.com for additional info of soft skills.
Hard Skills: AI experience; automation and no-code tools experience; a proven track record of creating automations and no-code tools is a strong plus; comfort with APIs is a requirement, but basic coding experience (Python, JavaScript) is a big plus.
You can
access a complete summary of my WOW presentation via Evernote
. This linked recording includes a demonstration of referenced sites.
More to Come in Another Column
I will address more of the information from my WOW 2023 presentation on AI during a future blog. Watch for information on
Inbox Management
,
Meeting Management
, and
Lead Generation
tools and resources in another Tech column next month.
About the Author:
Scott Diehl is Vice President of Product and Digital Strategy at the Word & Brown General Agency. He has more than 23 years of experience in the insurance industry, including work as an independent broker before joining Word & Brown as a Regional Sales Manager in 2004.
---
Most Recent Articles
---