FEATURED ARTICLE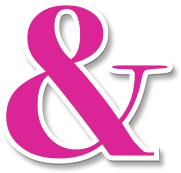 Get a recap of NABIP's latest Capitol Convention and the national trade association's federal legislative priorities for the 118th Congress.
You can increase your earnings on Small Groups effective December 1, 2022, through January 1, 2023.
Business Insurance has selected The Word & Brown Companies among its "Best Places to Work in Insurance" for 2022.
This month we will launch the CaliforniaChoice Member Marketplace, a selection of supplemental products available to all CalChoice subscribers at calchoice.com.
Congratulations to CEO Jessica Word!
Customer Relationship Management (CRM) is important to every business, but it is especially important to insurance sales professionals. Here are 5 signs you might need a CRM.
As employers consider changes to their benefits programs in response to changing employee attitudes, Ancillary benefits are becoming increasingly important.
The October Tech Team Updates offer more news you can use concerning Ease, the online enrollment platform for health insurance brokers working in the 2-250 employee marketplace.
---