FEATURED ARTICLE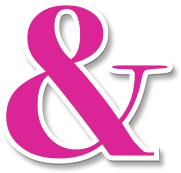 Get a recap of NABIP's latest Capitol Convention and the national trade association's federal legislative priorities for the 118th Congress.
Paul Roberts, Word & Brown's Senior Director of Education and Market Development, hosted a conversation this month with Janet Trautwein, CEO of the National Association of Health Underwriters (NAHU), concerning the results of the November 2022 election.
We will unpack three specific strategies that health insurance brokers and agencies can leverage for digital marketing success in 2023.
Small Group brokers in Nevada can earn a tiered bonus on Small Group Affordable Care Act (ACA), Association Health Plan (AHP), and Anthem Balanced Funding (ABF) Medical cases with an effective date between October 1, 2022, and January 31, 2023.
The ACA permits Small Groups to enroll for coverage effective 1/1 annually, without having to meet standard employer contribution and/or employee participation requirements. The Special Open Enrollment Window is 11/15-12/15.
The Tech Team Updates for this month offer more news you can use concerning Ease, the online enrollment platform for health insurance brokers working in the 2-250 employee marketplace.
The recent fix of the ACA's Family Glitch brings important health plan affordability changes to employees and their dependents. It also raises questions and concerns about employer-sponsored coverage and on-exchange Individual and Family Plan (IFP) coverage.
Aetna is offering California brokers the opportunity to earn more on Small Group sales in 2023.
---