FEATURED ARTICLE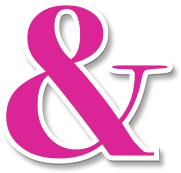 Get a recap of NABIP's latest Capitol Convention and the national trade association's federal legislative priorities for the 118th Congress.
Whether you're a broker in California or Nevada, Word & Brown's Large Group contract with Aetna now offers you more reasons to write your Large Groups with us.
If you are a health insurance broker doing your own marketing and website reporting, here is a big change you'll need to know about Google Analytics. Read this article to see what is coming.
Word & Brown's annual online Continuing Education (CE) event, Week of Webinars (WOW) wrapped up in June and achieved outstanding results! Read more about it here.
What impact will the U.S. Supreme Court's recent ruling in Dobbs v. Jackson Women's Health Organization have on employer-sponsored health care? Get a look at how it differs for insured and self-funded plans in Paul Roberts's latest column.
Health Net is offering two broker incentive programs and a 2023 trip award for top producers. Now you can offer your clients outstanding solutions to meet their employees' health care needs and earn more in the process.
---