FEATURED ARTICLE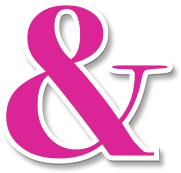 Get a recap of NABIP's latest Capitol Convention and the national trade association's federal legislative priorities for the 118th Congress.
Kaiser Permanente Offers Your Large Group Clients a Fully Integrated Health Care System
You can earn a bonus on your multi-line Ancillary product sales all year long from Humana.
Blue Shield of California's 2022-2023 Small Business Incentive Program offers you the opportunity to earn more when enrolling members in Blue Shield products. There are no complicated tiers or required calculations.
Earlier this year, Facebook/Meta announced it will remove Detailed Targeting options that relate to topics some users might view as sensitive. Here is a list of potential targeting options that may no longer be available.
In spite of improved COVID-19 numbers in California (as compared to earlier in 2022), the state's Occupational Safety and Health Standards Board extended the California Division of Occupational Safety and Health (Cal/OSHA) Emergency Temporary Standards (ETS), which were set to expire on May 6.
After failing to negotiate a bipartisan deal with Congress for additional COVID-19 vaccines, testing, and aid, the White House and Congress are now considering a reallocation of funds previously authorized.
There's renewed attention on fixing the "family glitch" for employees seeking affordable coverage for a spouse and/or dependents through a state exchange. Find out about the controversial White House "fix" being advocated.
---