FEATURED ARTICLE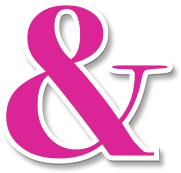 Get a recap of NABIP's latest Capitol Convention and the national trade association's federal legislative priorities for the 118th Congress.
Anthem Blue Cross is offering Small Group brokers in California the opportunity to earn a commission incentive on new groups with five or more enrolled employees.
Looking for software specifically geared towards health insurance brokers? Read this article to find out our list of tools to help serve your customers.
Word & Brown General Agency co-founder John M. Word III and CEO Jessica Word were among the honorees during the National Association of Health Underwriters (NAHU) 2022 National Convention, June 25-28, 2022, in Austin, Texas.
UnitedHealthcare (UHC), a part of the UnitedHealth Group, is a national health care leader. It ranks among the top five health insurance companies in America based on membership. If you're shopping for Large Group coverage for your clients, you'll want to be sure UHC is included.
Regulators will soon begin enforcing stringent "Transparency in Coverage" (TiC) rules for health plans, beginning on July 1, 2022. Learn what these changes mean for employers and their health plans, and how TiC interacts with other similar changes within the federal No Surprises Act.
Our June Tech Team Updates offer more news you can use concerning Ease, the online enrollment platform for health insurance brokers working in the 2-250 employee marketplace.
Word & Brown's new Large Group contract with Aetna gives you more reasons to write your Large Groups with us, beyond our consultative and strategic approach.
---