FEATURED ARTICLE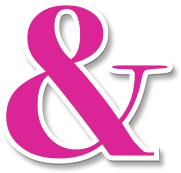 Get a recap of NABIP's latest Capitol Convention and the national trade association's federal legislative priorities for the 118th Congress.
Starting with the July 1 effective date, CaliforniaChoice now includes a Full Network Platinum PPO plan from Anthem Blue Cross.
A federal judge has struck down important $0 preventive care provisions in the ACA; an appeal is under review. California law blunts the impact for many, but not all. Nevadans will be affected. Find out what you need to know in Paul Roberts's latest column.
Contact your legislators today and urge them to cosponsor the Telehealth Expansion Act of 2023!
This month's Tech Team Updates offer more news you can use concerning Ease, the online enrollment platform for health insurance brokers working in the 2-250 employee marketplace.
The CAA's deadline to submit prescription drug and health care spending data for the 2022 reference year is June 1, 2023. Learn what our carrier partners are requesting from employer groups to help facilitate reporting before it's too late.
A recent study by the Employee Benefits Research Institute (EBRI) found continuing enthusiasm among employers concerning sponsorship of worker health insurance.
---